It had been twelve years since I had visited Mexico City, having once lived there; I wondered why had I waited so long to visit? The minute I stepped out of the airport to get in the cab, I felt overwhelming emotions. It was as if I was coming home. I still ask myself the question: "Why did I stay away for so long?" Since that trip in July of 2014, all I can think of is when I can go back and visit this city that calls my name when I am sleeping but most of all which restaurant am I going to eat at and how many museums can I visit.
I am quite a lucky girl and had the opportunity to participate in a culinary walking food tour. I had never heard of a food tour, where you go to different restaurants and try different dishes and at the same time learn a little bit of history and architecture along the way. What a brilliant idea!
If you are a foodie and into Mexican cuisine, I highly recommend the "SaborEs Mexico" Food Tours, not only do you get to taste great food but you get a history lesson and you really get to experience the heartbeat of this great city.
On a beautiful day in November where the sky was blue and it was a cool 74 degrees I had the pleasure of meeting the owner of the culinary tours; born in Mexico City Rodrigo has created a great culinary experience while you enjoy a walking historical tour of Mexico City. There are two culinary tours to choose from one is the historical walking tour and the other is in the neighborhood of Roma a more international cuisine tour.
I chose the historical tour, and I am so glad I did. Of course I hope to experience the Roma tour next time I am in Mexico City.
The historical tour is comprised of 6 stops and lasts approximately 4.5 hours, the group is limited to 10 participants and they run Monday- Sunday and start at 12:30 pm, rain or shine. The price includes all your tastings but does not include alcoholic beverages. You meet your group at the first stop which is a restaurant located in the heart of Mexico City.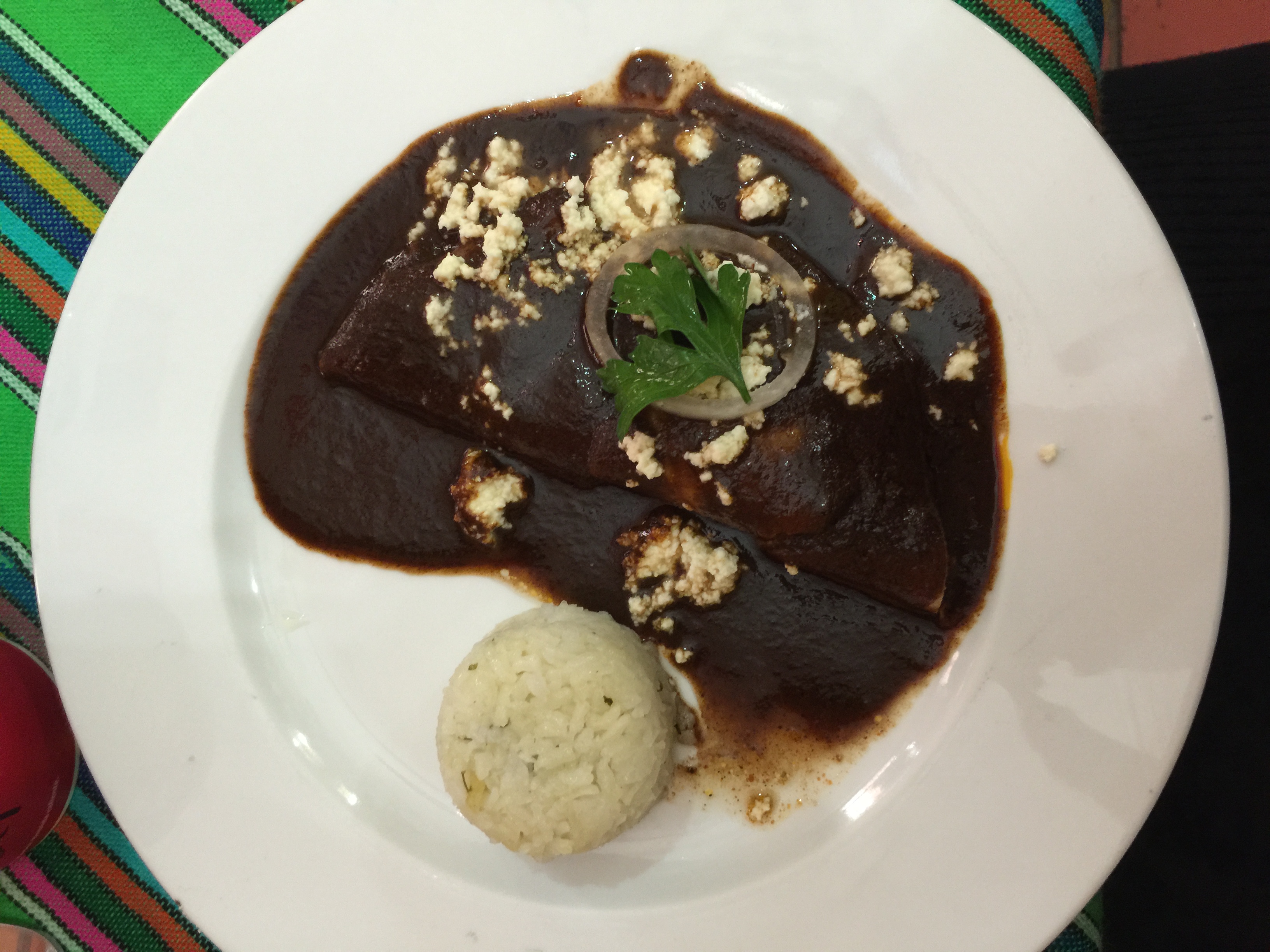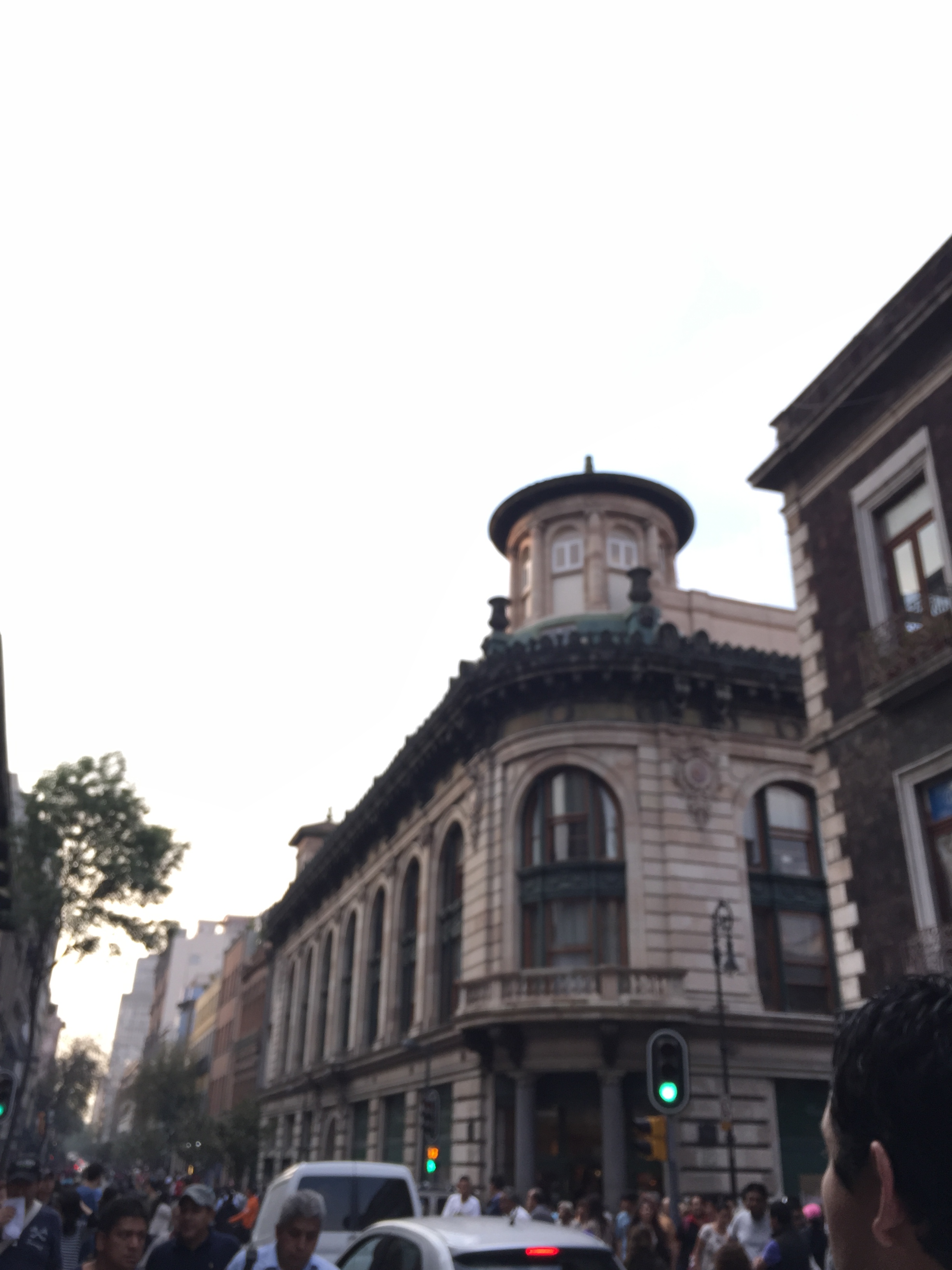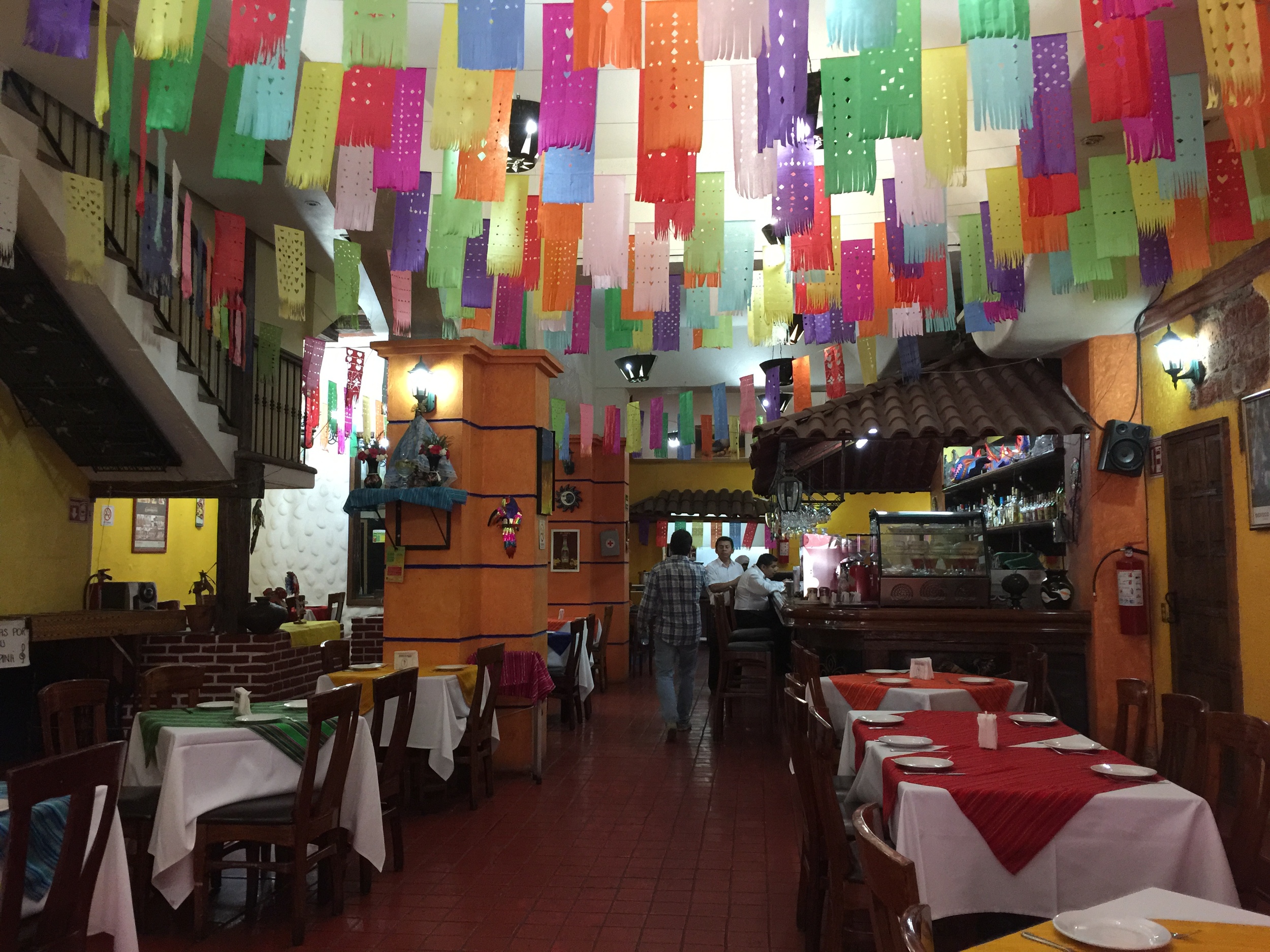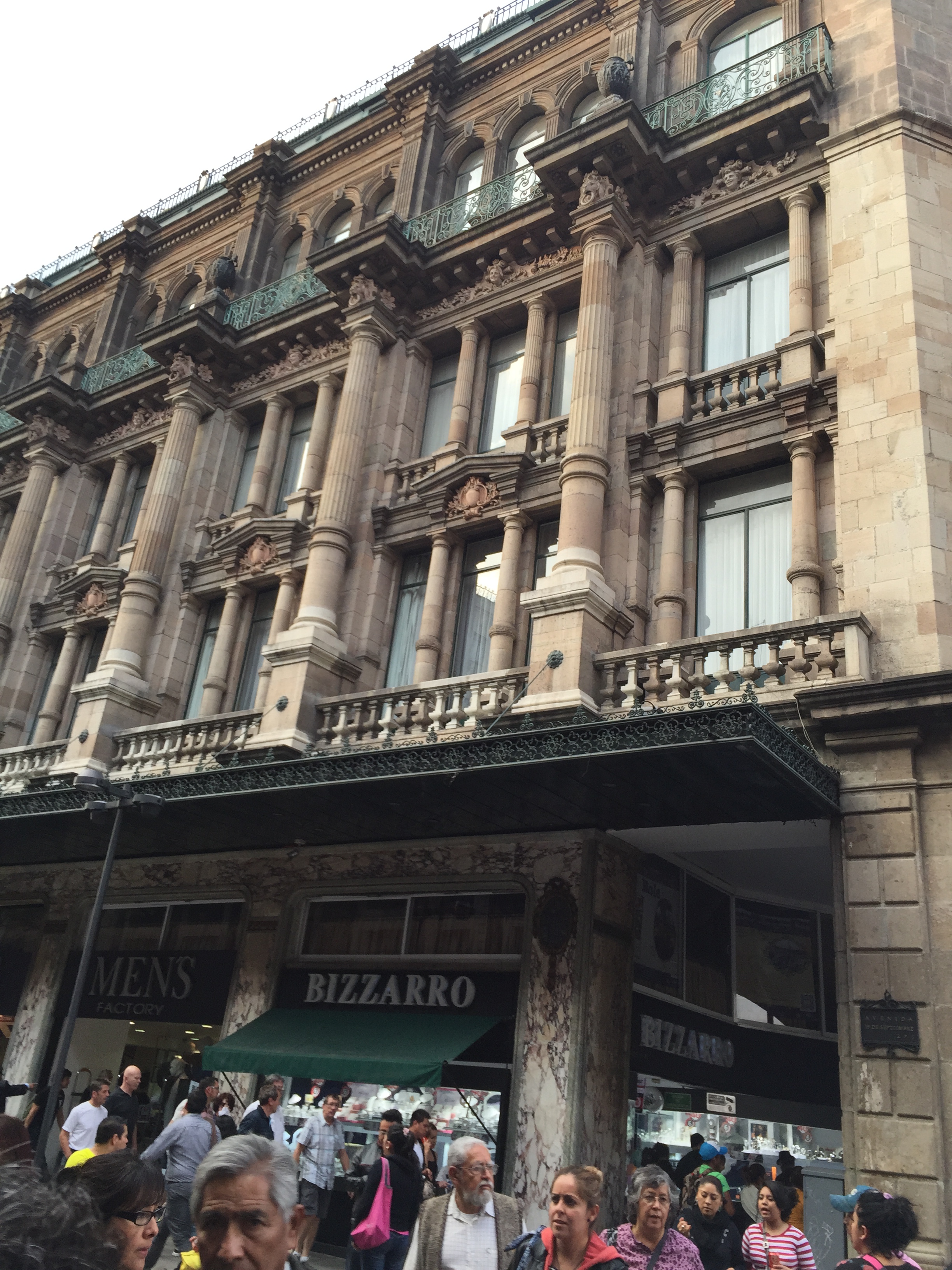 "Oaxaca en Mexico" is authentic oaxaqueña food, our first taste was a plate of mole with a side of cilantro rice. Truth is I am not a fan of mole…. I know, I know. How can this be possible, but I tell it like it is. It was actually delicious. From "Oaxaca en Mexico" we walk to el Mercado de San Juan at the same time enjoying historical facts and the beautiful architecture of the buildings located near the market.
Experiencing the Mercado de San Juan is feast for your senses: smell, taste and visually. Some of the best chefs in Mexico City come to el Mercado de San Juan to purchase their ingredients for the dishes they create in their restaurants. Our first stop is "Delicatesen La Jersey Gourmet", where we try a delicious dish of tomato, prosciutto and cheese on a baguette. This might sound ordinary but I assure you it does not taste anything like ordinary. The cheese is fresh as well as the prosciutto. Delish!
On tour third tasting also located in the Mercado de San Juan, is "El Gran Cazador" which is Pre-Hispanic and exotic food. This is where the fun really began with the tasting of some crickets and snails… they weren't too bad! On to the next place still at the Mercado de San Juan is "Rosse Gourmet" specializing in organic, salads, herbs and edible flours. This was truly a fun experience tasting edible flowers and different fruits and vegetables, the owners of this stand are great and it's a family run business like many of the locales in the Mercado.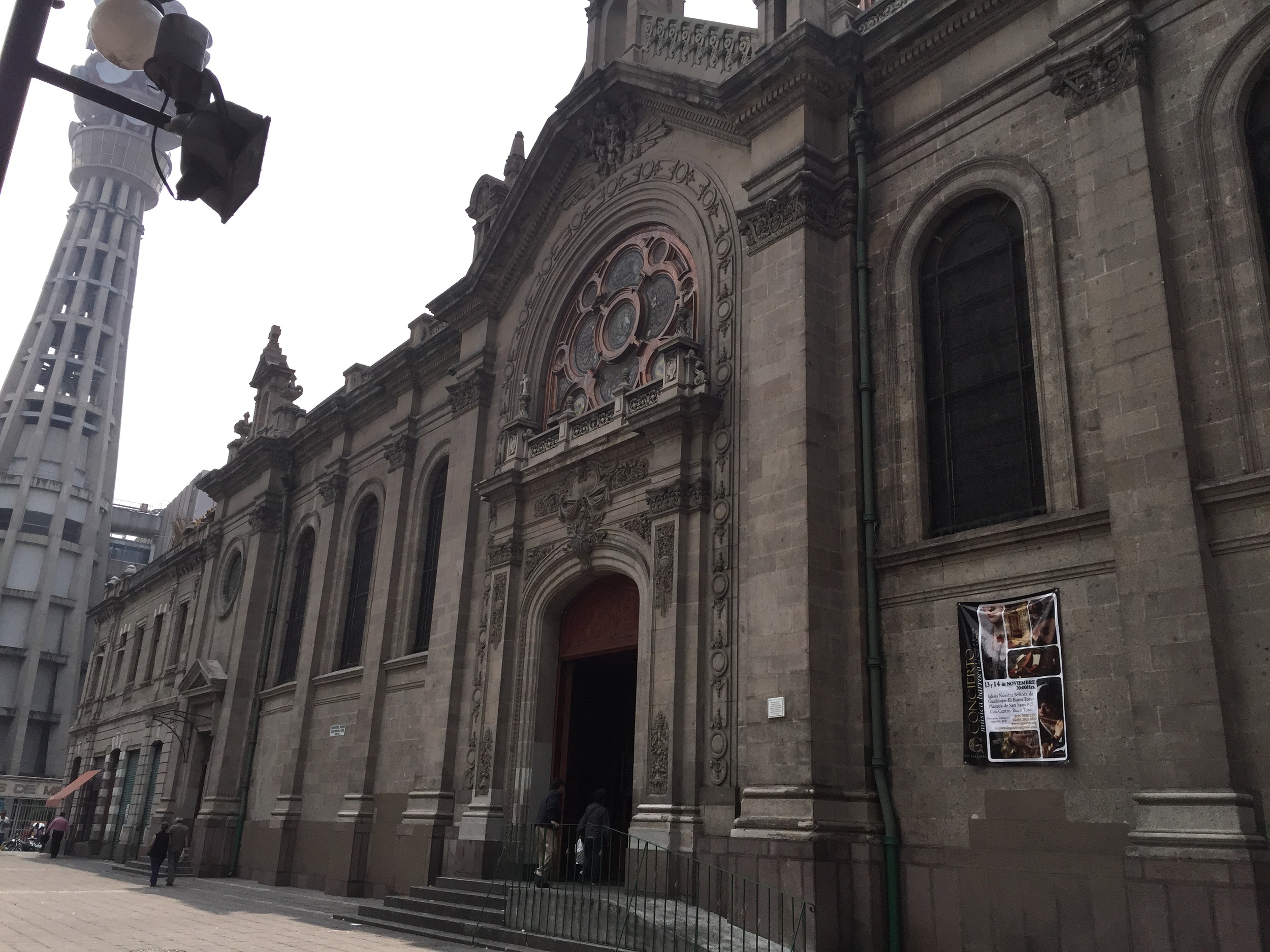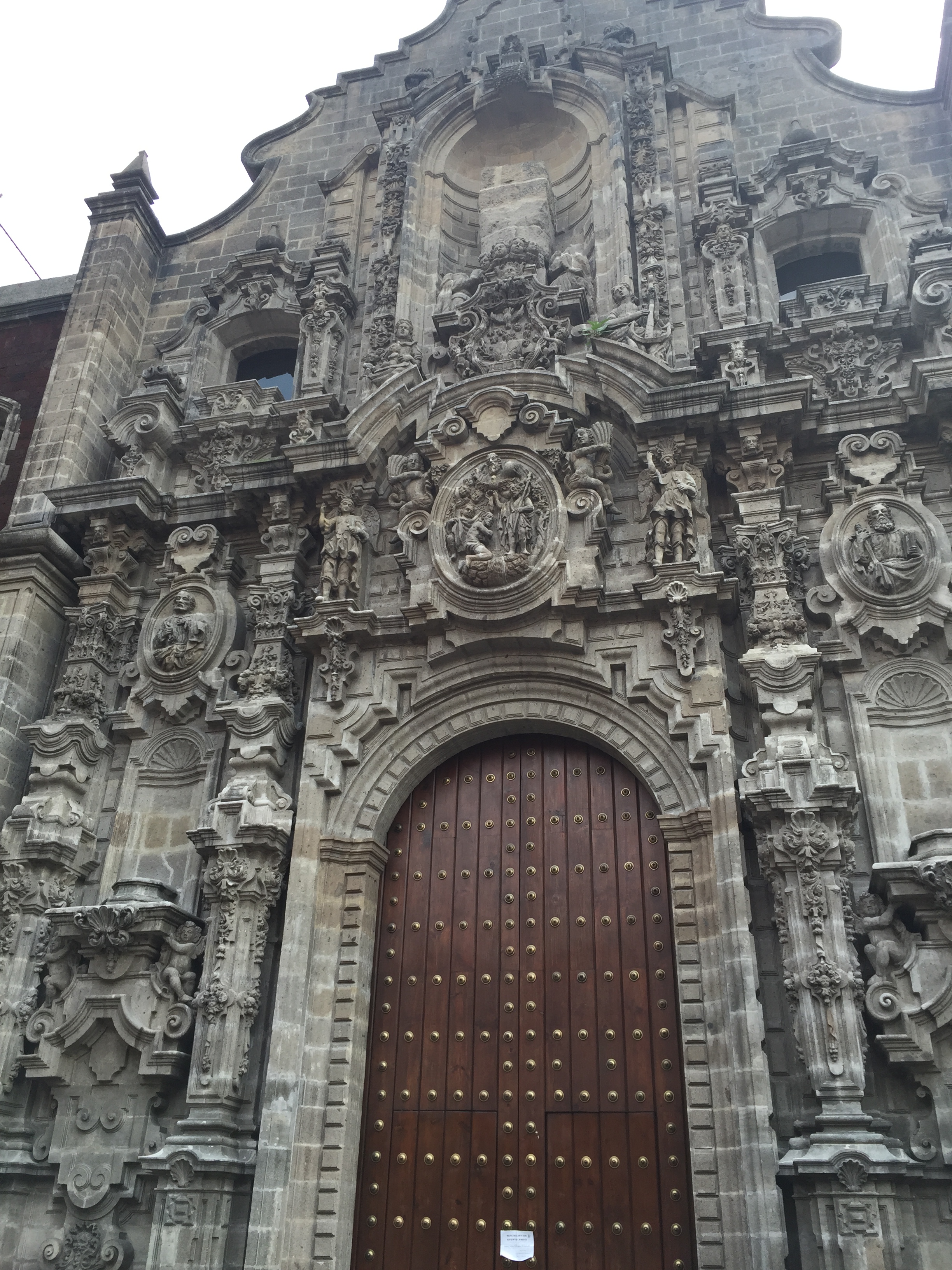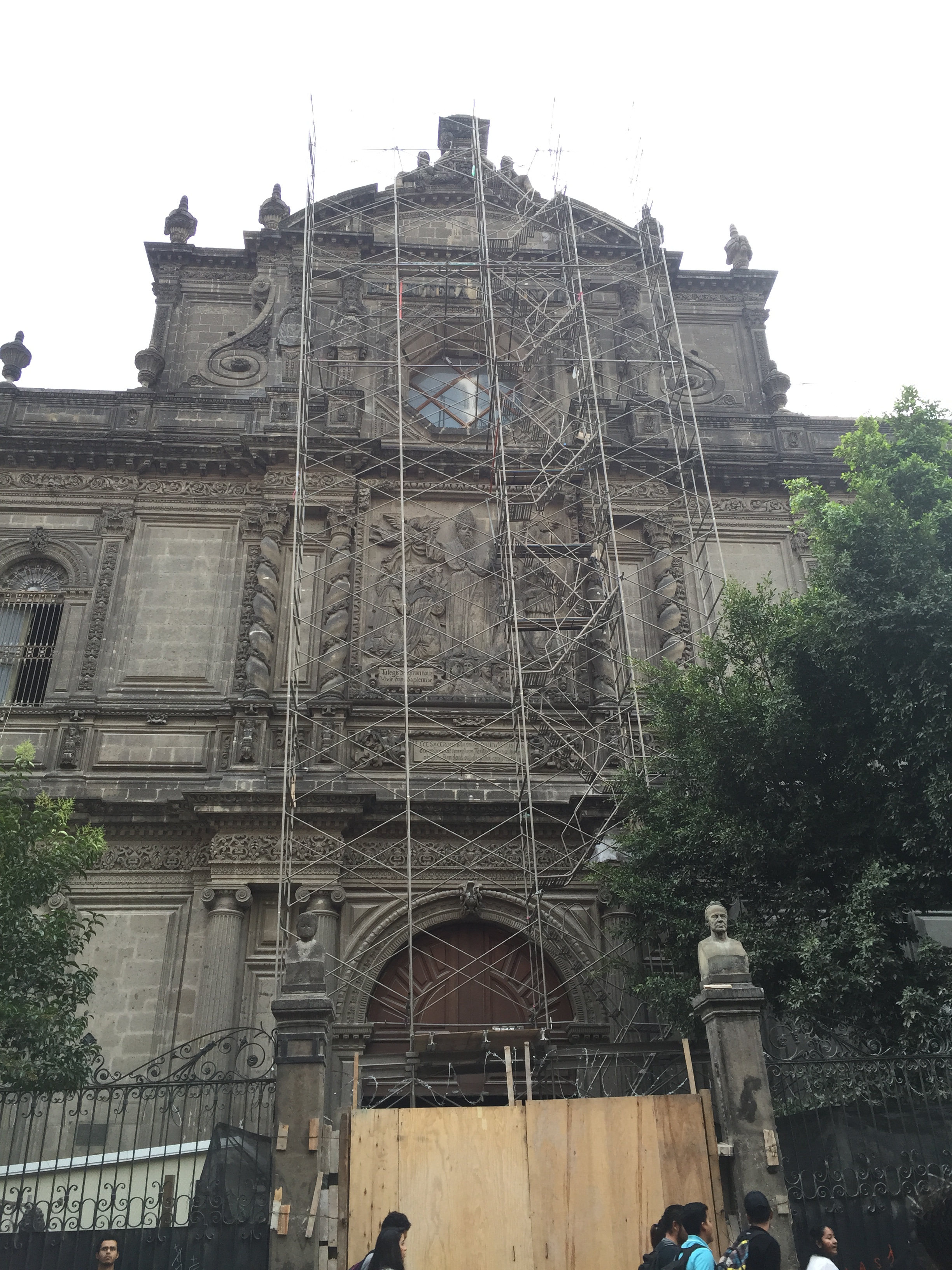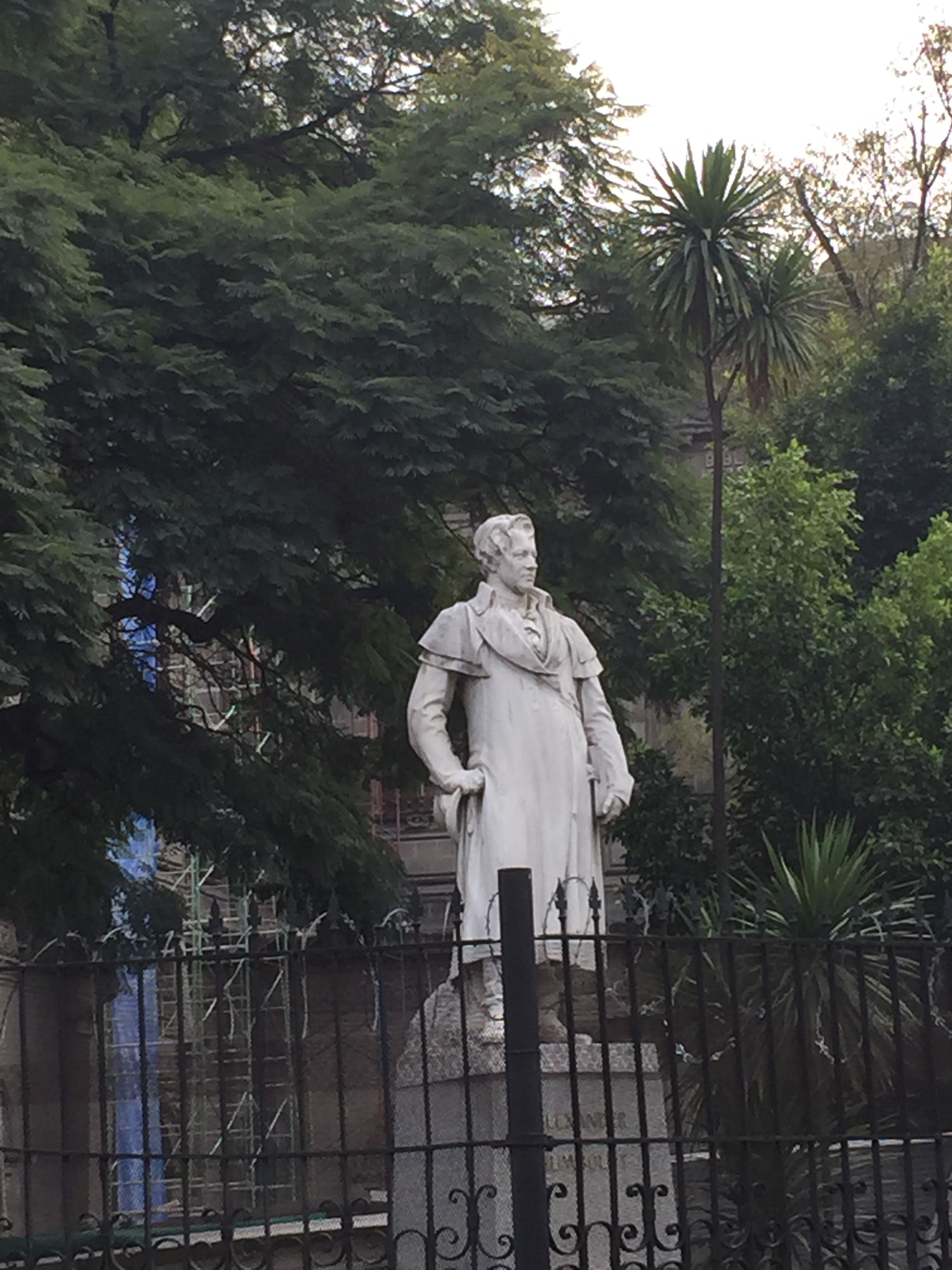 As we exit the Mercado de San Juan we are off to our next destination which is actually a food truck and has been designated as one of the best places to get seafood, "El Caguamo". I have a shell fish allergy and could not try the soup but it smelled delicious and the seafood tostada was fresh and very tasty. As we sat around the table by the food truck we all agreed the day had already been so much fun and such a great experience and we were off to see more historical sites and learn more about the rich Mexican history
We arrive at one of the first official "cantinas" in Mexico City "La Mascota. It is about 2:30 pm in the afternoon and the place is packed with happy people and music. It is "La hora del amigo" time for a tequila shot! Cheers!
Arriving at "La Bipo + Pasagüero", located right in the heart of downtown near el Zocalo this place has a great vibe, more of a cantina than a restaurant we are quickly seated and are greeted with a refreshing non-alcoholic drink soon followed by a spicy empanda and tostada with special sauces. We take in all the activity in the street which is teaming with many people strolling on a beautiful Saturday afternoon and decide another tequila is in order! Cheers I love Mexico!
Our very last stop is an authentic candy store a short walk from our last restaurant. "Dulceria de Celaya" founded in 1874 where all the candy in the store is handmade. The candy store is ranked number 7 of 58 for shopping in Mexico on Trip Advisor. We get to sample the sweet treats and with a bit of sadness say good bye to our guide/owner Rodrigo, who actually felt like more of a friend than just a tour guide by the end of the day. As I stood with my group of friends on the crowded city street of Mexico City I couldn't help but wish I could start the day all over again, what an amazing day it was, I will never forget it!
I highly recommend this tour and please email me or comment on the blog if I can answer any questions. Rodrigo has made it his priority to make it fun, informative and the dishes picked are a wonderful experience for your taste buds! Rodrigo was recently featured in Forbes Mexico: SaborES Mexico.
If you ever want to go to Mexico City I would love to be your tour guide.
Cheers,
Chica